I worked with an amazing group of Yr 5's at Roman Hill Primary on a project to make a difference to children in their school. They decided they wanted to help the Year 1's have a space to feel calm, and provide the resources to do so.
They created a character called Calm Cloud and wrote a little booklet to show the process of Calm Cloud becoming calm.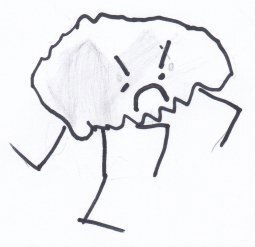 They then created the resources which could be used as visuals for the Calm Cloud Corner where the child could sit, have the book read to them and follow the steps to become calm.
Firstly they covered a chair with a sparkly white blanket to make it a Calm Cloud Chair, put the booklet on it, and a Calm Cloud teddy to cuddle. Ours were lambs(in the photo there is also the class special teddy) but you could use any white fluffy teddy.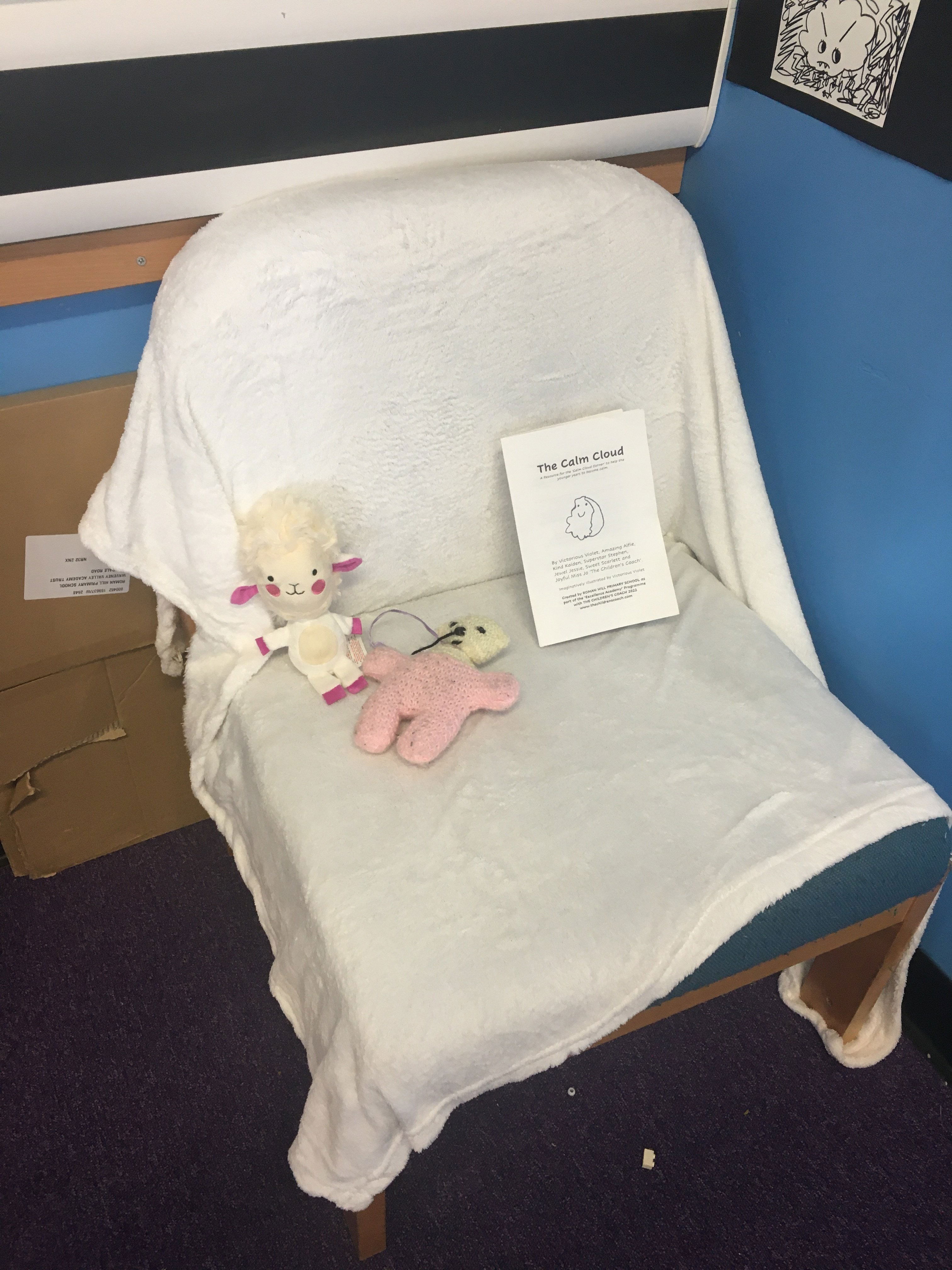 The young person firstly does a 'Calm Cloud Check-In' where they determine which cloud they feel like- the dark stormy cloud, the grey miserable cloud, or the bright sunshine cloud.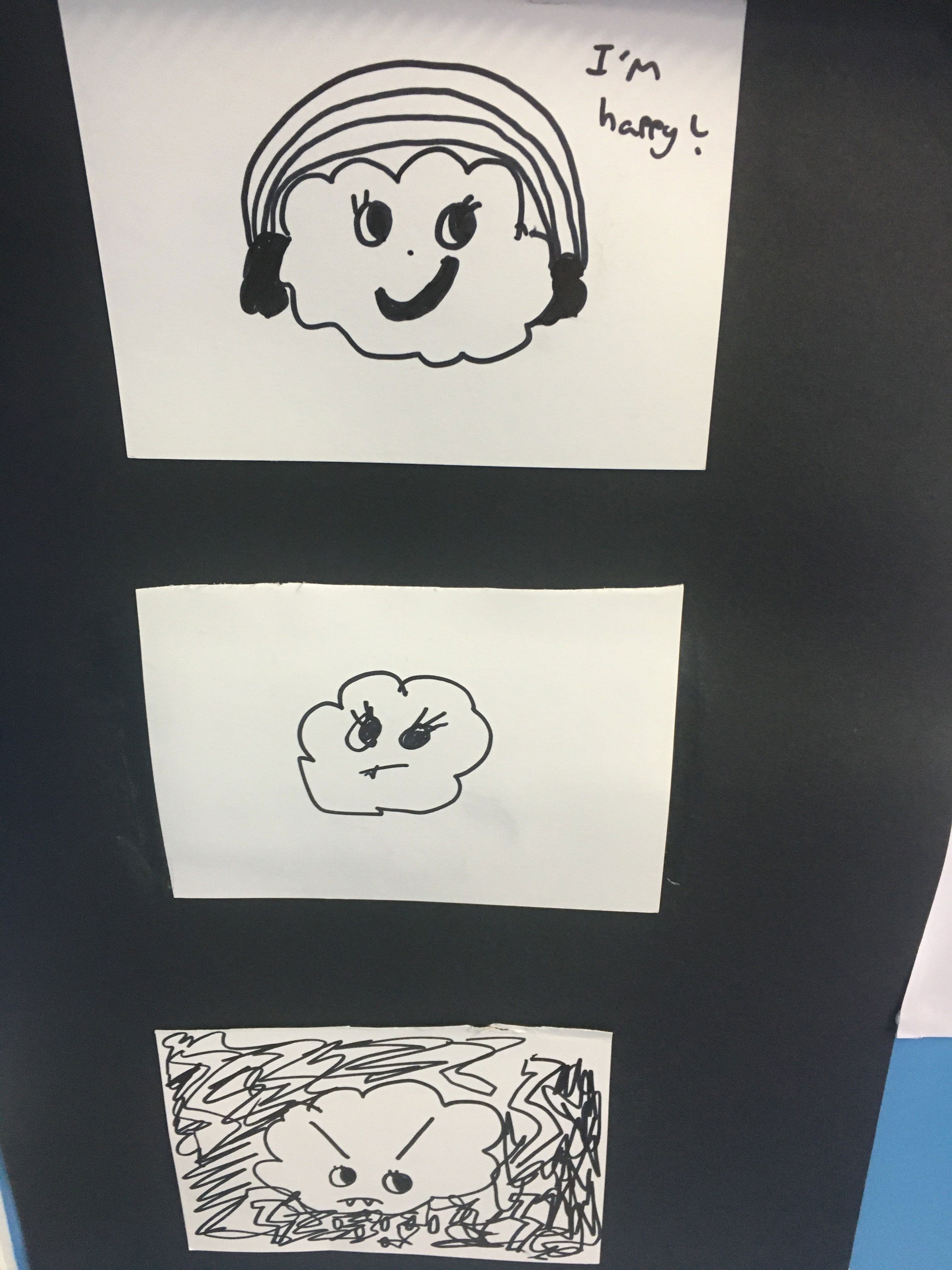 They then do the Calm Cloud Breathing, breathing in slowly for 3 and out slowly for 3. The group also made dreamcatchers so the children could see the feathers move.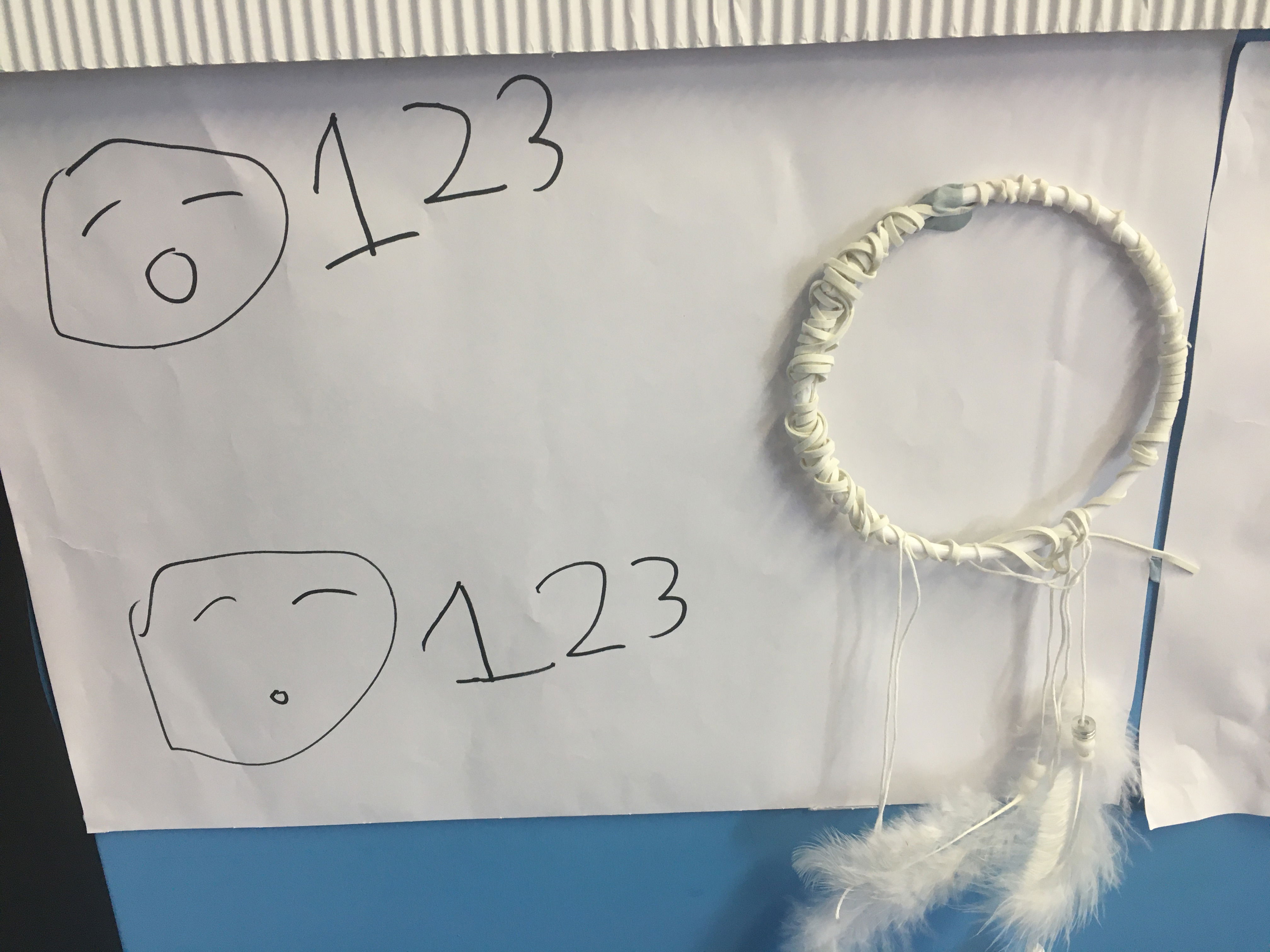 The next activity is to slowly count the clouds.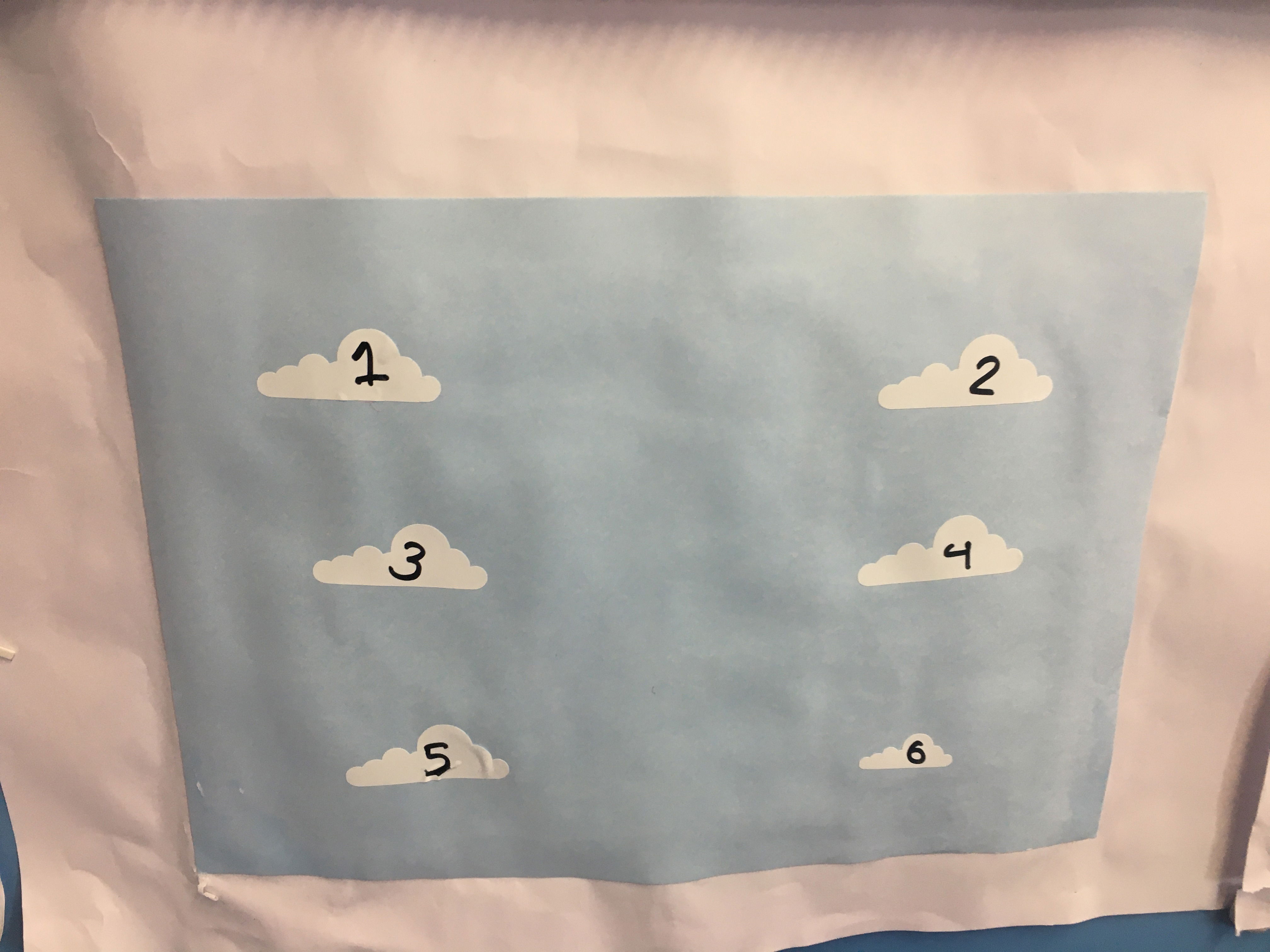 And touch the fluffy tactile cloud.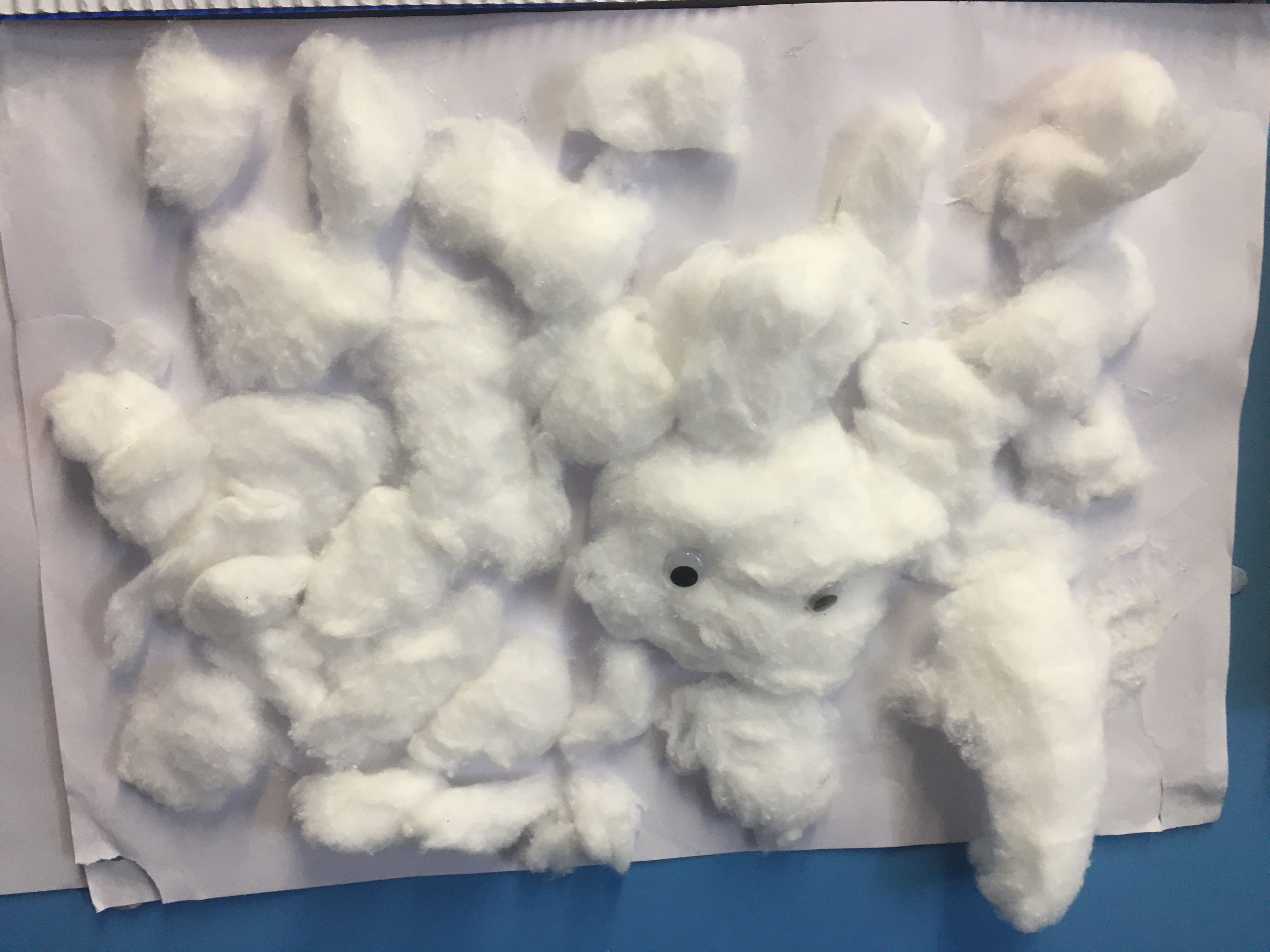 Then to pop the cloud Poppit toy (the theme of the rainbows is slowly emerging as the child is hopefully feeling calmer and brighter).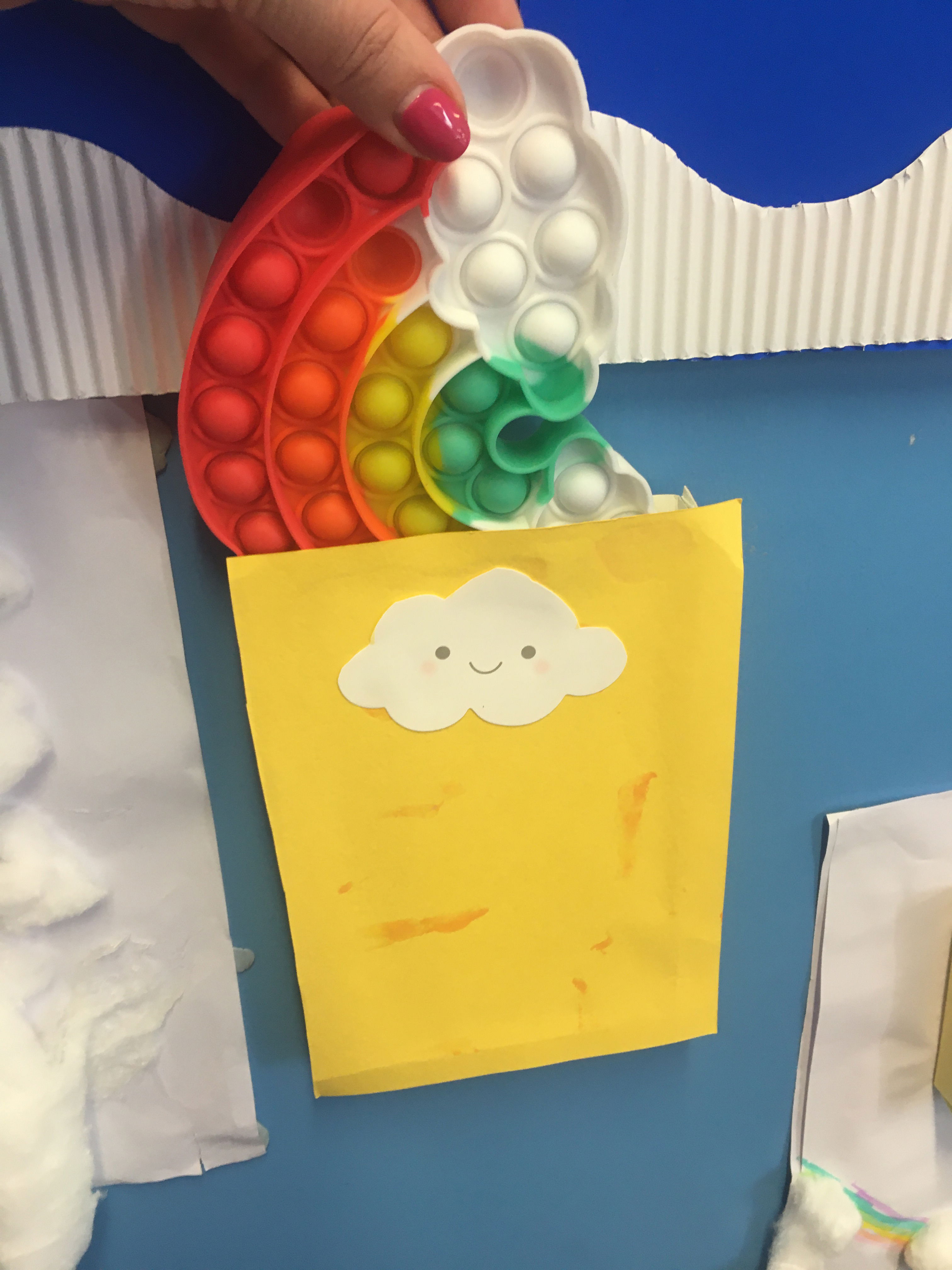 And then to take a wax crayon and colour in some of the rainbow and cloud sheets. The team made them a little pen holder and also an envelope for their colouring papers.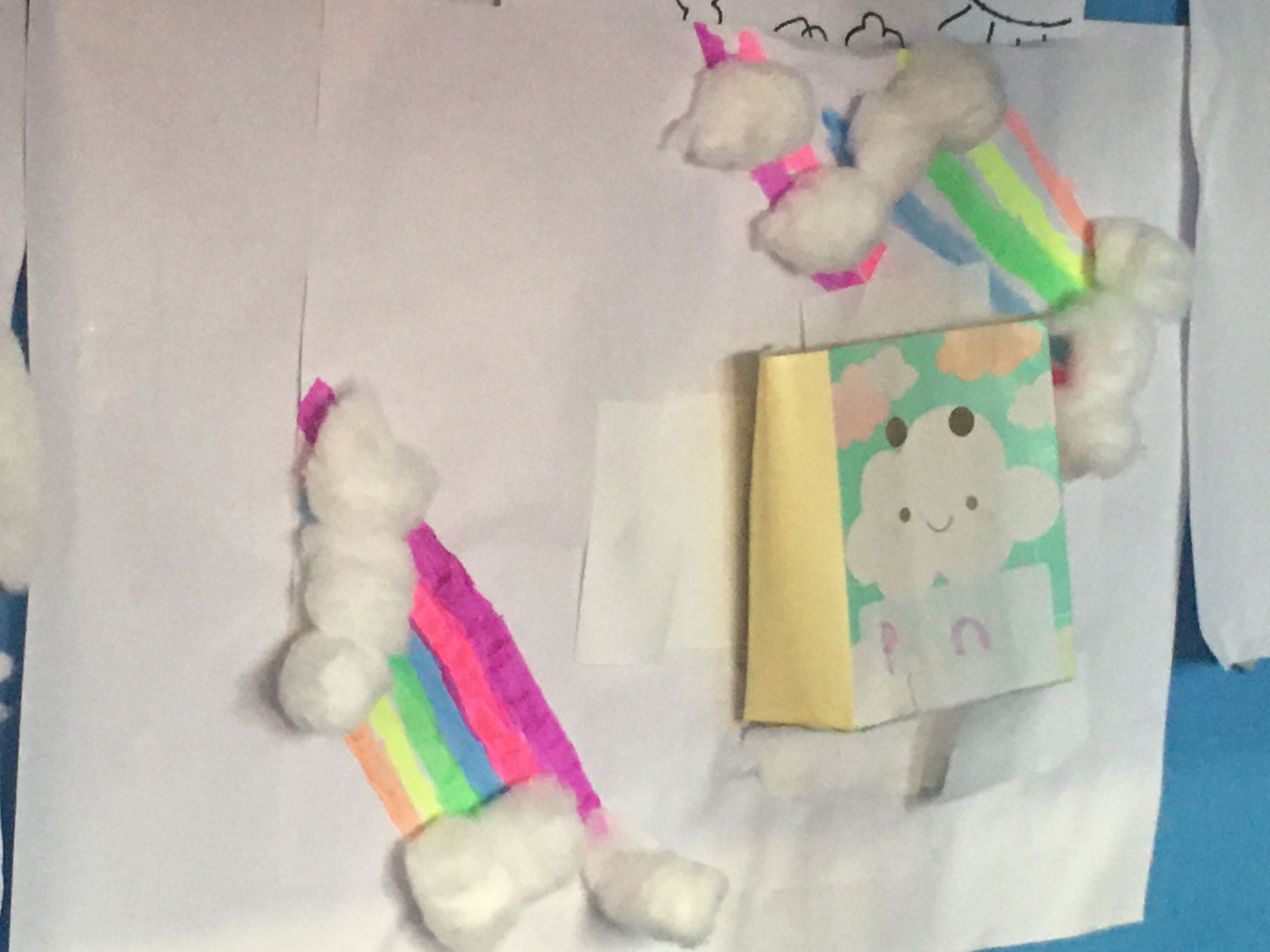 Finally they do their Calm Cloud Check-In again and see how they are feeling calmer.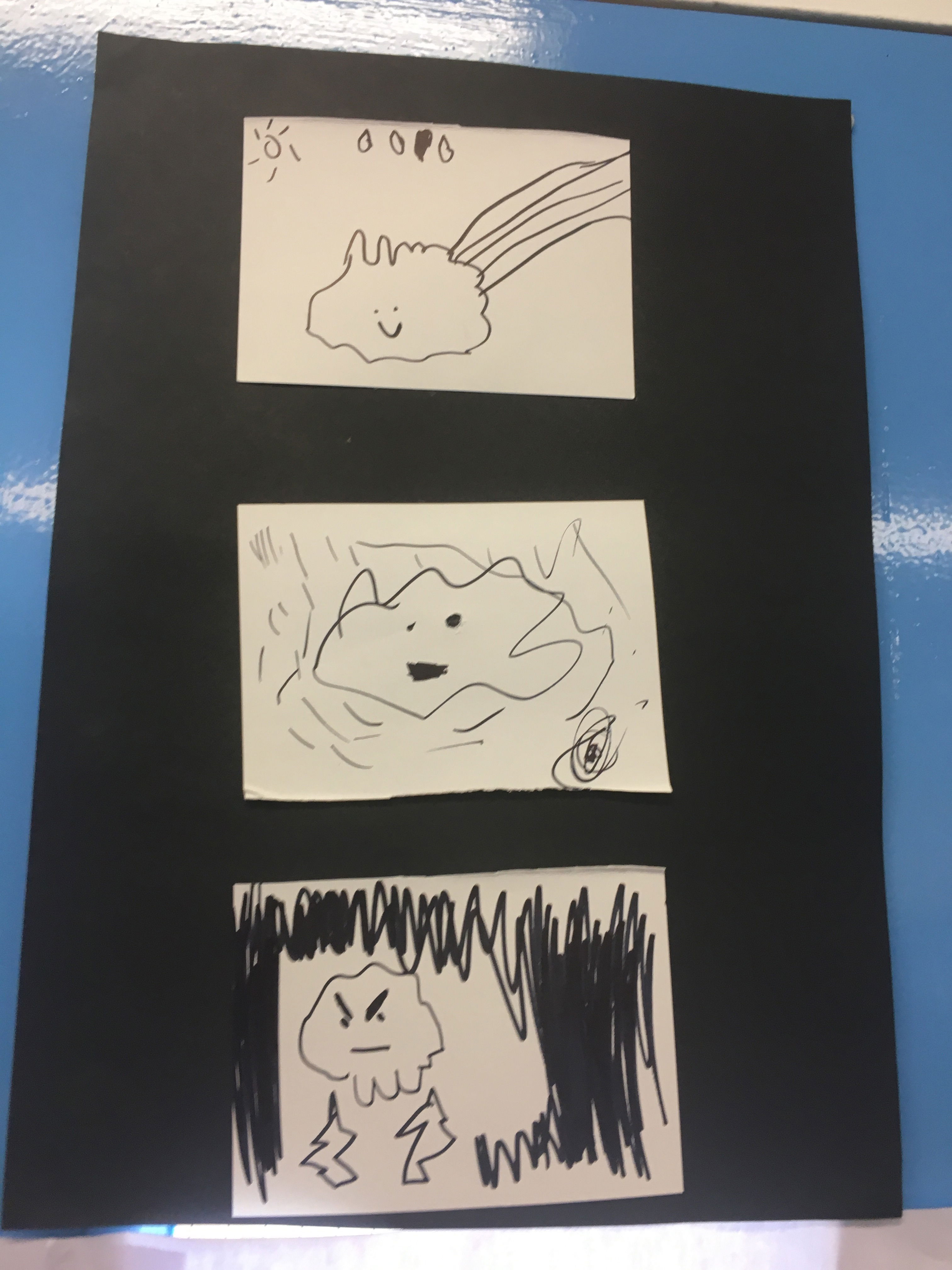 The team met with the Year 1 teachers, read the book to the children and set up a Calm Cloud Corner in each class.
CLASS 1
The children sit quietly in their Reading Corner, so it was decided it would be a perfect spot for the Calm Cloud Corner.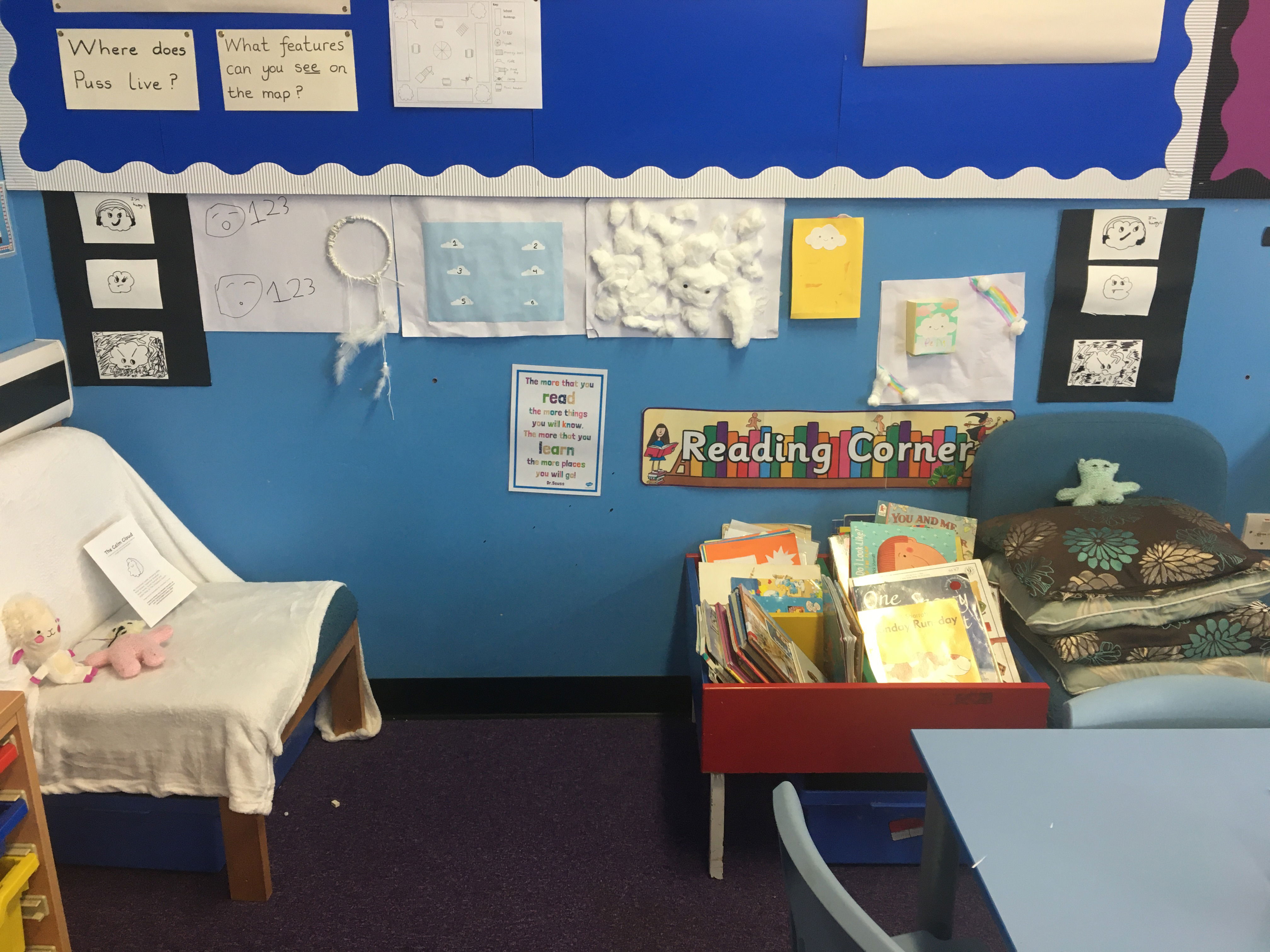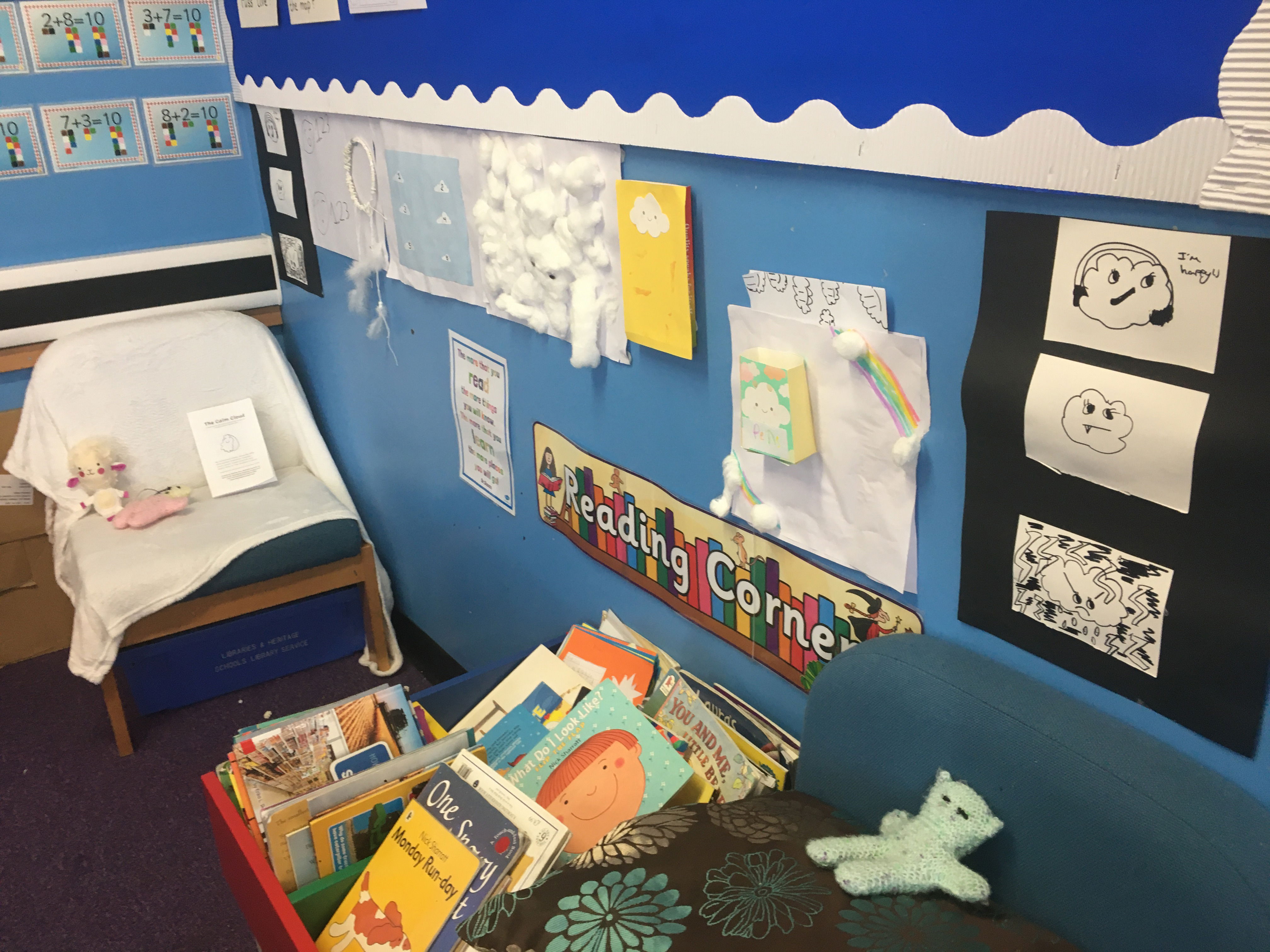 CLASS 2
This was placed on a door, with the sunlight streaming through.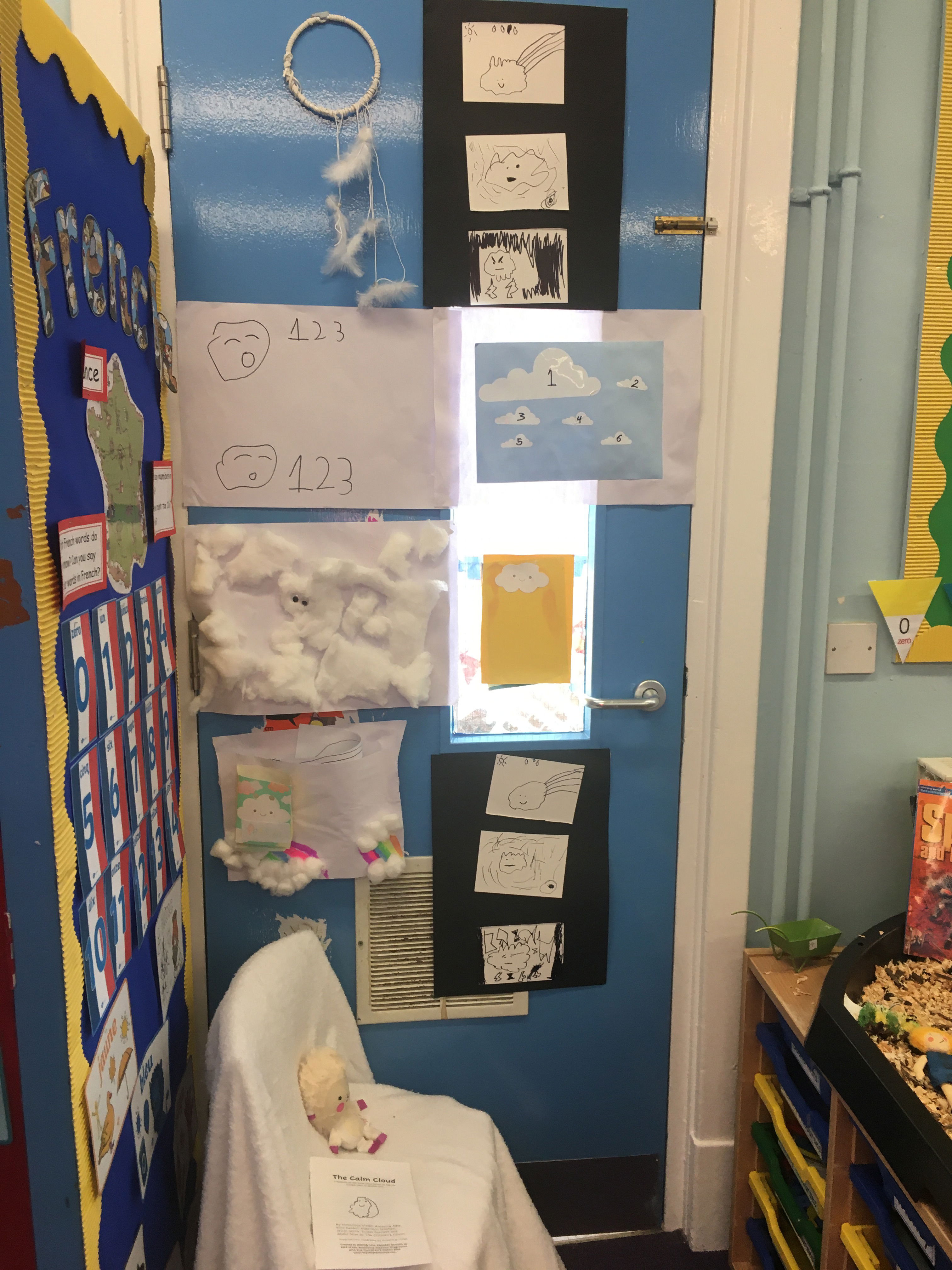 CLASS 3
They wanted a private calm space so their Calm Cloud Corner was placed creatively under the desks.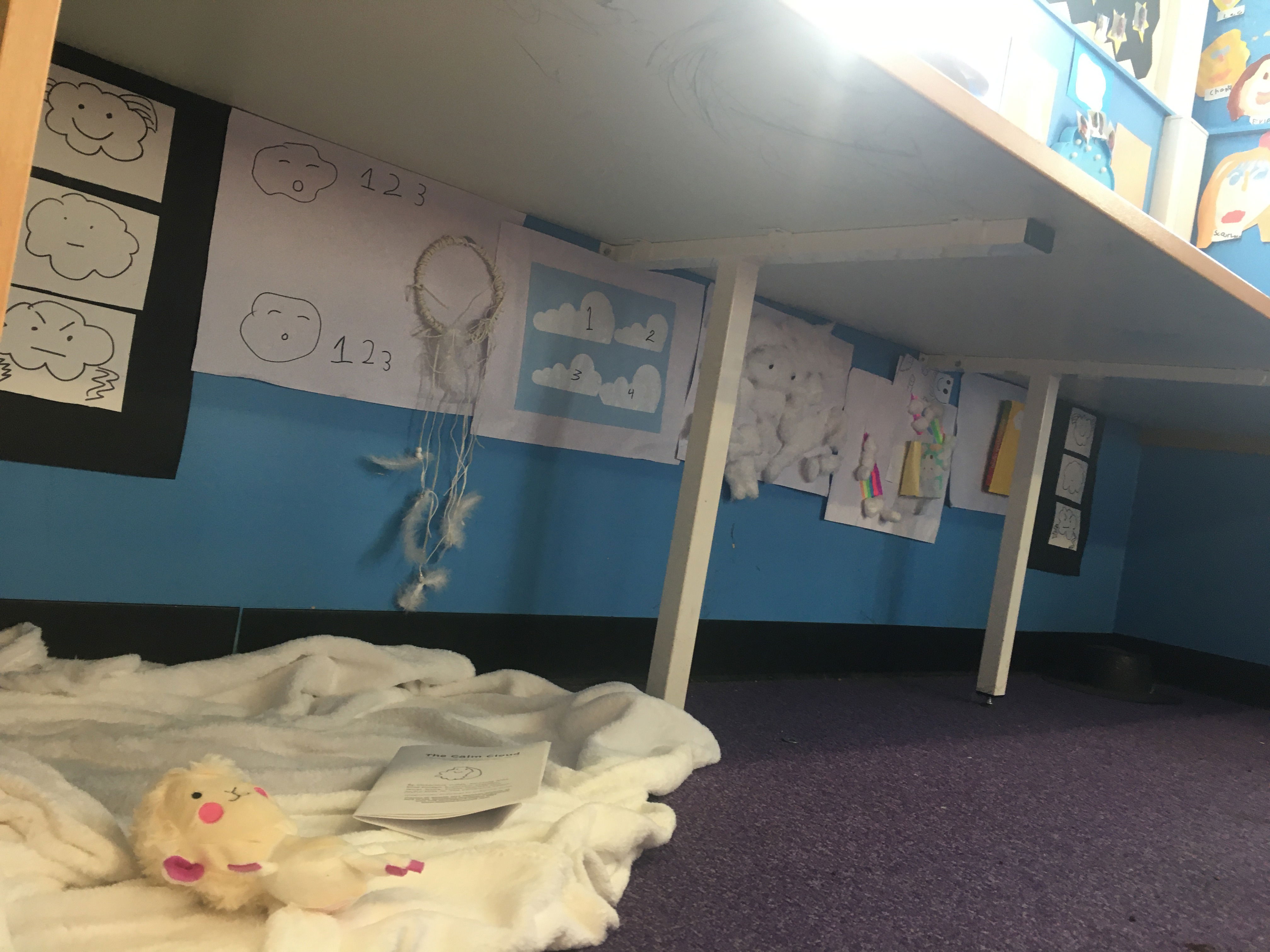 The young people who created this concept for their school would love it if you would like to use in your classroom or at home.
You can download your free copy of the Calm Cloud booklet here
https://www.thechildrenscoach.com/books/the-calm-cloud 
(Please note the website says £1 but I've put a code in to ensure it is free).
We would love to hear how your children at school or home have found Calm Cloud helps them to be calm.
You can let us know on our Facebook/instagram page 'The Children's Coach' or email thechildrenscoach@live.co.uk
And finally-
CONGRATULATIONS AND THANK YOU TO....
Victorious Violet, Amazing Alfie, Kind Kaiden, Superstar Stephen, Jewel Jessie, Sweet Scarlett for creating this inspirational project and making a difference other young people. Thank you for being a pleasure to work with over the 8 weeks of The Excellence Academy. You all have such big hearts, work so hard, are creative and I'm so very proud of you.
Victorious Violet for such incredible illustrations which bring the character of Calm Cloud to life. You are extremely talented.
Roman Hills's lovely Year 1 teachers for being so enthusiastic about the project and Year 1 children for welcoming us and Calm Cloud into your classrooms.
Remarkable Roman Hill Primary for the opportunity to work with your truly beautiful young people and making me feel at home.
Everyone who is going to explore Calm Cloud with their class or children.