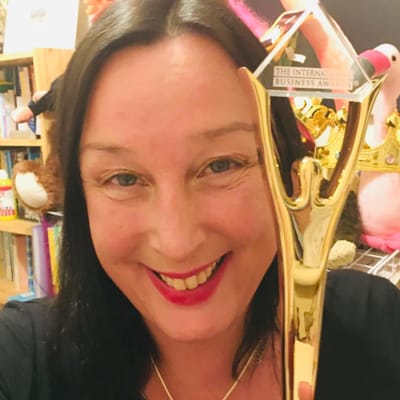 'Joyful Miss Jo' has a unique and dynamic way of working with children. She is a specialist in
Drama, Education
and
Therapy
which she creatively combines to create books, resources and trainings help empower children for life. She's been doing this for over 30 years, with all ages, all over the world. Here's a little bit about each area-
Drama
: She set up Drama Schools in England and Singapore, Moderates for Cambridge International and is an International Examiner for Trinity College London working in New Zealand, Malaysia, India, Sri Lanka and the UAE.
Education
: She consulted as a Chief Education Specialist in Singapore where she trained teachers, created curriculum and resources for SE ASIA and delivered the world pilot of LAMDA's Teacher Training Certification. She holds two Licentiate Teacher's Diploma's and a Masters Degree in Education.
Therapy:
Jo is a Master Practitioner of Neuro Linguistic Programming (NLP) and Master Practitioner of Clinical Hypnotherapy. She is a certified Life Coach and Stress Consultant. She has trained under the Greats- Rick Maczka, Richard Bandler, Paul McKenna and Anthony Robbins. She is passionate about mental wellbeing and is always exploring tools and techniques from all different disciplines.
Jo writes
books,
creates
resources,
delivers
Programmes
(on line and in schools) and is an International
Conference Speaker.
She has been appointed a
Fellow of 'The Royal Society of Arts'
and
Fellow of 'The Royal Society of Public Health'
, is the
'Young People's Champion'
for Norfolk, and in 2020 was named the
'International Education Hero of the Year'.